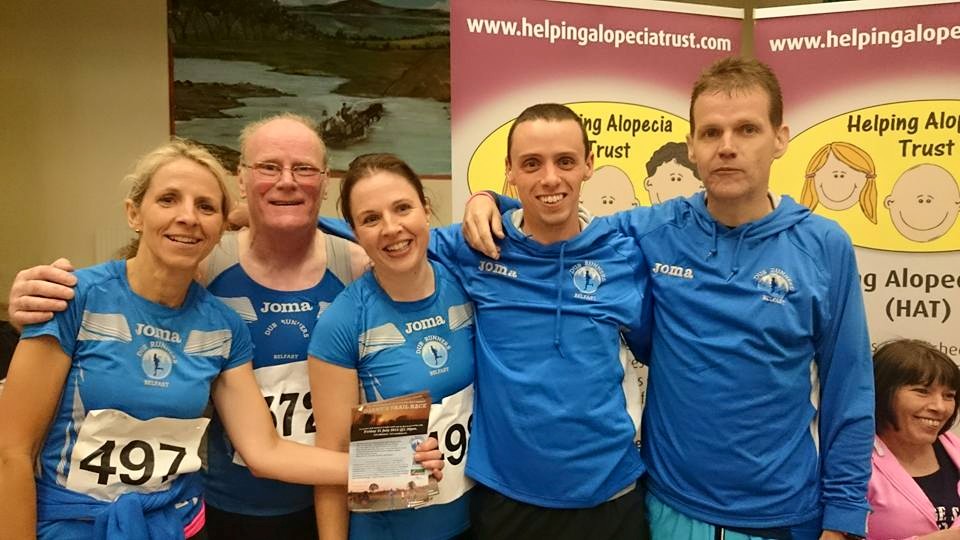 Find out the results of the Downton Greyabbey 10k and more over the jump.
Warmup
Summer is here, so that naturally means more rain! We had a great week with the club from Parkruns, to 10ks to roughly half marathons. If I am not at the club so much it is becuase I just signed the missus and myself up for night class, we're going to do GCSE Double Award Science, we're hoping that it'll improve the chemistry between us! So you're here for some results…
Greyabbey 10k
I have to admit, I was really disappointed to find out that Greyabbey isn't beside Downton Abbey. Friday evening was the annual running of the 10k event in Greyabbey.  The course is two lap undulating  route, with some nice hills lasting about a mile thrown in for good measure!  We had a small crowd at the race:
| Pos | Name | Time |
| --- | --- | --- |
| 2 | James Trainor | 00:35:55 |
| 70 | Mark Hamill | 00:46:48 |
| 72 | Nessa Agnew | 00:46:58 |
| 112 | Roisin Byrne | 00:51:50 |
| 158 | Alex Blackstock | 00:58:52 |
Fantastic running by everyone, a great night representing the club.  James finished second on Friday evening, gaining a podium spot.  I also hear the the refreshments afterwards were great!  It was such a great evening, there was even a group photo taken…
Another Half Marathon
I'm sure some of you by now are aware of the half marathon that was organised on Sunday morning. Under normal circumstances I would not have included this race in the roundup, only we had one club member who did all the training and simply for that, he deserves a mention:
| Pos | Name | Time |
| --- | --- | --- |
| 85 | Mark Hamill | 01:40:00 |
Well done Mark and another fantastic time from yourself. We hope that you had a great day out and we'll leave it there so…
Parkrun
Despite the miserable morning, the club was out in force on Saturday morning – determined to make the most of the summer!  Or maybe we all just liked the idea of getting out for a run!  Let's have a look at the results:
Name
Time
Notes

Derry City

Andrew MCDERMOTT
00:19:11
Third Male! New PB!
Ronan O'FLAHERTY
00:23:36

Victoria

Michael KIRK-SMITH
00:22:52
Cameron RILEY
00:24:03
Nessa AGNEW
00:25:55
Roisin BYRNE
00:25:56
Trevor MURPHY
00:26:10
Denise MCALARNEY
00:26:43
Jane PATTERSON
00:29:42
Lisa MCLEAN
00:31:01
Alex BLACKSTOCK
00:32:25

Queen's

Natalie THOMPSON
00:20:46
First Female!

Ormeau

Marcella CASSIDY
00:22:05
First Female!

Hazlehead, Aberdeen

Mike SMITH
00:26:12
New PB!
Another great week for the club – give yourselves a pat on the back! Of special mention this week, the club managed two members winning their Parkruns: Natalie was first over the line at Queen's and Marcy lead the pack home at Ormeau, while Andrew finished third at the Derry City event on his first running! Final mention goes to Mike, who's completed his 37th unique Parkrun on Saturday – only 13 more to go now!
Warmdown
Thanks to my helpers for their recon input for the this week's roundup – really wouldn't get it out without all the assistance.  Anyone want to volunteer writing duties?!  Finally, I'll leave you all with some timely advice that you should never throw wooden shoes down the toilet… you'll clog the system!
Keep on running!
Live long and prosper.