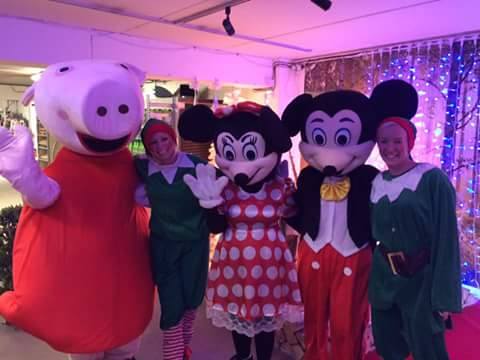 Focus on the Seeley Cup and parkrun this week, more over the jump.
Warmup
So, here we are another week closer to Christmas! With the colder weather taking hold, and the dark night really and truly setting in, we must make sure that we are visible when we're out running, especially on the streets, please remember to be wearing some high-visibility kit, always best to play it safe. I was making dinner for myself, but I burnt my Hawaiian pizza – I should have chosen Aloha setting.
WAVA League
James has very kindly provided us the final standings of the WAVA League for 2015. Jump on over to check out the final standings!  If you've any questions (or queries), let James know and he will get it sorted.  In a few weeks, James will have some fun stats from the league.
Seeley Cup
Bravery was the order of the day on Saturday afternoon, as so many of the club took to Ormeau Park in the cold, rain and the wind to compete the Seeley Cup. The 10k route takes in three laps in and around Ormeau Park and is mostly flat – not that anyone noticed with the strong headwind causing difficulties for everyone. We had an Errigle of Dubs taking part:
| Pos | Name | Time |
| --- | --- | --- |
| 121 | Niall Porter | 00:37:53 |
| 173 | Neil Curran | 00:38:59 |
| 238 | Nessa Agnew | 00:40:06 |
| 239 | Brian Derby | 00:40:10 |
| 271 | John McCullagh | 00:40:54 |
| 344 | Brian Grimes | 00:42:29 |
| 378 | Natalie Connolly | 00:43:21 |
| 492 | Sean O'Hagan | 00:46:17 |
| 507 | Roisin Byrne | 00:46:46 |
| 515 | Michael Kirk-Smith | 00:46:56 |
| 692 | Brian Coney | 00:51:50 |
| 708 | Kathy Mayhew | 00:52:36 |
| 796 | Alex Blackstock | 00:57:05 |
Those are some fantastic times from every single one of you – especially in such rotten conditions. A special nod to Sean, who managed to knock exactly two minutes off his previous 10k personal best! The Dub cheering squad was out in full force too – far too many of you all to mention! Also, really well done to friend of the club Ivor Russell, who completed the course in 00:50:59.
Strictly Come Gardening
While quite a bit of the club where over at Ormeau Park, club members Jackie (Minnie) and Alison (Micky) were dancing in a local garden centre and raising money for the Childhood Heartbeat Trust! Fair play ladies!
parkrun
With so many taking part in the later race, we had a smaller than usual turn out for the weekly parkrun events around Belfast. The best way to start the weekend had some freezin' conditions for the willing participants who took to the local parks:
Name
Time
Notes

Victoria

James TRAINOR
00:17:05
First Male! New PB!
Paula OWENS
00:21:36
Martin TEGGART
00:23:12
Trevor MURPHY
00:25:59
Alex BLACKSTOCK
00:29:29

Ormeau

Maura MCARDLE
00:23:37
Karen CARLISLE
00:24:52
Anna TRISTRAM
00:27:22

Stormont

John BOYLE
00:24:23
Ronan O'FLAHERTY
00:26:50
Newbie PB!
Great running everyone – really well done! A big hand this week to all the volunteers who had to stand in that awful weather yesterday to allow everyone to run! Special nod this week to James, who ran at the Victoria event, not only did he finish first – but he also managed to set a new personal best in the process! Only the one newbie PBs this week came from Ronan (at Stormont). Also well done to Alex, who did the double this week running in both the parkrun and the Seeley Cup on the same day!
Warmdown
Well that is it for another week – remember to wrap up warm out there! A final thanks to the Nesster who organised another awesome Christmas Party on Saturday evening at Cutters Wharf. I had a bit of a dilemma during the week – I had a gig and needed to fix a broken brass instrument… It is okay though; I used a tuba glue to fix it.
Keep on running!
Live long and prosper