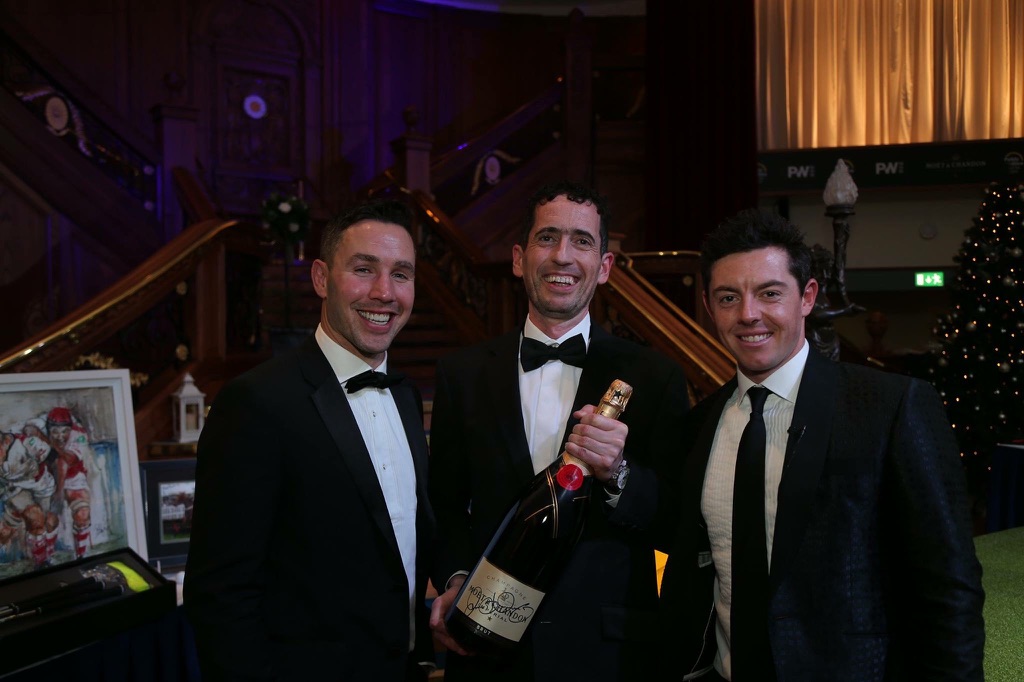 The final roundup before Christmas – find out what we've been up to over the jump!
Warmup
Welcome to the final roundup before the big "ho, ho, ho"! After the quiet week last week, we had a resurgence of members taking on races this past week – but more about that later. If you have not had the chance to put your Christmas decorations up yes, do not worry – I've heard that Ant and Dec are still not finalising their festive ornaments, Ant is putting everything up in the livingroom, Dec the halls!!
Run Forest Run: Tollymore
With temperatures hitting 15 degrees in Belfast, the conditions for the next race in the Run Forest Run series were nothing short of ideal (if a little windy). The hilly but beautiful course just outside of Newcastle had a great atmosphere and an Errigle of Dubs where in attendance:
| Pos | Name | Time |
| --- | --- | --- |
| 4 | James Trainor | 00:37:36 |
| 26 | Brian Derby | 00:42:11 |
| 36 | Dale Biggerstaff | 00:43:04 |
| 47 | Jim Larkin | 00:44:03 |
| 67 | Collette McCourt | 00:45:35 |
| 185 | Kate Moffett | 00:52:02 |
| 314 | Frances McCambridge | 00:57:56 |
| 369 | Kathy Mayhew | 01:00:08 |
| 389 | Geraldine Coyle | 01:01:00 |
| 546 | Lynn Donnelly | 01:08:41 |
| 547 | Jackie Robinson | 01:08:41 |
| 568 | Jane Patterson | 01:10:25 |
| 616 | Brona Shaw | 01:15:11 |
| 617 | Alison Crawford | 01:15:08 |
Wow, that was a lot of Dubs and every single one of you ran some great times! The next trail race in the series is in Kilbroney on 2nd January – is there any better way to kick start the new year? Also, the Dub cheering squad where back out on the course yesterday with Paula, Ryan and Denise helping out along the way! I have been given some photos, but they came with a warning, so instead, here is a photo of the Tollymore medal being used as a Christmas decoration:
parkrun
For anyone not at Tollymore, there was another option – good old faithful parkrun! On a mid and humid Saturday morning – the exact opposite of the conditions from last week – we took to the parks around Belfast to take on the various 5k routes available. Let's take a look at how everyone got on:
Name
Time
Notes

Victoria

Nessa AGNEW
00:23:09
Stephen IRVINE
00:23:09
Michael KIRK-SMITH
00:23:21
Trevor MURPHY
00:28:17
Alex BLACKSTOCK
00:29:19

Queen's

Brian CONEY
00:25:19
Newbie PB!

Ormeau

John MCCULLAGH
00:20:56
Martin TEGGART
00:23:59
Paul Patrick MCCREA
00:24:41
Karen CARLISLE
00:25:14

Bangor

James SHERIDAN
00:23:33
Newbie PB!
Ronan O'FLAHERTY
00:26:20
Only some newbie PBs to report this week from Brian (at Queen's) and James (at Bangor). As reported last week, if you fancy doing a 5k on Christmas Day or new Year's Day check out the Christmas Compendium to see if your local event is holding a special event.
Rubbing Shoulders
Our very own top athlete John Boyle attended a charity function last week (where he picked up some awesome prizes), and at the same time, Rory McIlroy and Paddy Wallace got the opportunity to meet John:
Warmdown
All that is left for me to say is Happy Christmas everyone! One last anecdote to let you all know that I was out at the Christmas market during the week and realised that I have developed a phobia of German sausages – yes, I fear the wurst!
Keep on running!
Live long and prosper.
Christmas Special
I went to a bakery to buy my Christmas cake for this year.  The sign outside the shop read 'All Cakes – £1'.  Excitedly, I chose my festive treat, and brought it to the counter.  The baker said, "That's £3.50 please."  Shocked, I looked at him and said "… but your sign says all cakes are one pound?!"  "Yes," replied the baker "but that's Madeira cake."