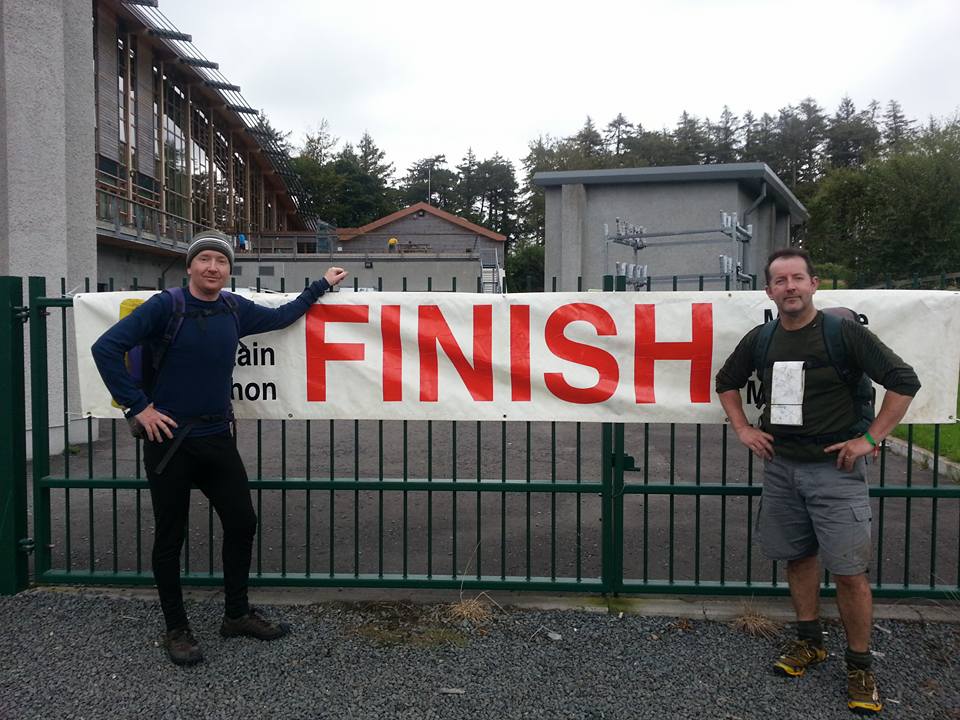 Tonnes of updates on races over the jump this week!
Warmup
Finally, spring has sprung – won't the clocks will be changing soon! To wet your appetite ahead of the Stormont elections and the EU referendum make sure that you choose one of our five designs in our Club Kit 2016 vote. I have a joke for you this week, but first, I am planning to add a new bedroom and bathroom on top of my house – but that's another story!
Run Forest Run: Castlewellan
It is all over for another year, the eighth and final race of Born2Run's hugely popular Run Forest Run series in Castlewellan. A lovely Saturday morning over the undulating and demanding trail route in County Down – and we had a few Dubs taking part:
| Pos | Name | Time |
| --- | --- | --- |
| 129 | Andrew Noble | 00:47:01 |
| 152 | Alastair King | 00:47:33 |
| 387 | Victoria Orr | 00:57:58 |
Fantastic running everyone – it was a really nice day for a run too! Well done to everyone who took part in the series this year, maybe we'll get a few more of us and about doing it next year!
Stormont XC
What is widely considered to be the final angry country race of the season saw runners take to the hilly course up on the hill. The conditions have been described as "perfect" over the mixture of trail and grass paths – and we had a single Dub representing the club:
| Pos | Name | Time |
| --- | --- | --- |
| 22 | James Trainor | 00:27:55 |
Great running James – on not the easiest of courses. I know that you've said that cross country isn't your favourite type of race, but fair play and well done!
Resolution Run
Sunday morning was a "class day" for a run. Kicking off at our home at the Dub Pavilion the around the pitches, down Dead Man's, onto the tow path, up to Mary Peter's track finally around to the Dub again (twice for 10k). We had three Dubs taking on the challenging route:
| Pos | Name | Time |
| --- | --- | --- |
| 3 | Sarah Lindsay | 00:20:53 |
| 127 | Paul Agnew | 00:51:39 |
| 149 | Danielle Corey | 00:54:29 |
Great running by the three of you, all posting times to be very proud of.  Special nod to Sarah who was third home on the day!  Also, the race was for the Stroke Association charity which is always a bonus! I hope that you all took advantage of the good weather and relaxed and enjoyed what was left of the weekend!
parkrun
I think by now we have established that it was a lovely weekend for running, and I am pretty sure that any club members who didn't run one of the races over the weekend took part in their local parkruns – judging by the massive numbers taking part:
Name
Time
Notes

Durham

Trevor MURPHY
00:29:23

Victoria

James SHERIDAN
00:22:04
Alex BLACKSTOCK
00:30:46

Queen's

Natalie THOMPSON
00:20:28
First Female!
Ronan O'FLAHERTY
00:24:18
New PB!

Wallace

Paula OWENS
00:22:13
Third Female!
Geraldine COYLE
00:27:41
Newbie PB!

Enniskillen

Marcella CASSIDY
00:23:09

Ormeau

John MCCULLAGH
00:20:21
Anne GRIBBIN
00:23:19
Newbie PB!
Tierna WATSON
00:23:24
James GUINN
00:23:37
Karen CARLISLE
00:24:22
Paul MCCREA
00:24:39
Kathy MAYHEW
00:25:29
New PB!

Doncaster

Mike SMITH
00:24:19
47th Newbie PB!
Woo-hooo! Great going everyone – great to see so many of us out there on Saturday morning! We have some special mentions this week including Natalie who was first over the line at Queen's in her first event of 2016 and Paula who was third home at the Wallace event. Also we had some new PBs set this weekend from Ronan (at Queen's) and Kathy (at Ormeau). Finally, we look at the newbie PBs from Geraldine (at Wallace), Anne (at Ormeau) and Mike continued his finish his 47th unique parkrun (at Doncaster) – only three more to go!
Warmdown
I think my winter roundup rest is well and truly over now!!  This past week was a fantastic one frmo the club, with us represented at so many different events.  Jsut wait until we have our new shiny club kit to show off!!  I must tell you  that I've got a new part-time job sweeping up leaves – I'm raking it in!
Keep on running!
Live long and prosper.
Disclaimer: Every effort (read: some) was taken to ensure the results above are correct. If you'd like to make a complaint then you'll automatically volunteer yourself for writing duties next week 🙂