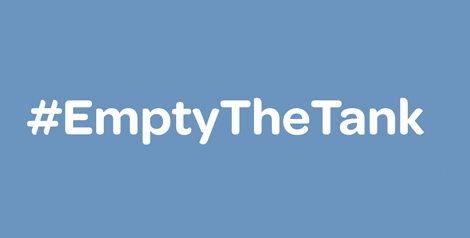 From Shore to Sky to Donegal to parkrun and more over the jump!
Warmup
Well it's a bit nice at the minute isn't it? Let's hope that the weather holds for everyone who's signed up to run (and marshal) the GTR next Friday – we don't want a repeat of 2015!! In a moment we'll take a look at what we've been up to this week, but I must tell you that the missus is leaving me because I'm going bald – I'm not bothered, it's hair loss. Okily dokily, the roundup:
Shore 10k
You can tell that it is the summer holiday when there is a race on a Tuesday evening (there is a reason why the round is released on Tuesday's you know?!) The coastline by Ardglass hosting their now annual 10k race in gorgeous conditions on Tuesday evening. The mostly flat route with a bit of a hill at the five mile mark attracted a small Dub contingent:
| Pos | Name | Time | Notes |
| --- | --- | --- | --- |
| 9 | Brian Derby | 00:39:08 | --- |
| 29 | Alastair King | 00:41:43 | --- |
| 56 | Mark Hamill | 00:45:02 | --- |
| 61 | Heather Baron | 00:45:15 | --- |
| 96 | Nessa Agnew | 00:48:19 | --- |
Fantastic running folks,nice times everyone under 50 minutes and everyone in within ten minutes too which is a nice touch for a smaller race!! With the building heat it was a tough slog of a 10k – especially through the last half of the route. Thankfully – most running had a few days off work coming up to relax! Of course, we had some spies out and about taking photos:
Sea2Sky 10k
More recently the club has been to Newcastle and the surrounding area for the 'Hill and Dales' series – so it was nice to be there for a different reason on Friday evening. In torrential rain (drowned rats springs to mind), on a course with an altitude change of over 800ft – the race literally goes from sea, to the sky back to the sea. We had two Dubbers take to the rain:
| Pos | Name | Time | Notes |
| --- | --- | --- | --- |
| 31 | Steven Todd | 00:40:59 | --- |
| 57 | Brian Derby | 00:44:19 | --- |
Finishing hot on each other tails – really impressive running guys! To be honest, we're not quite sure just how you were able to do that – the conditions underfoot were very slippery – and this race isn't easy in bone dry conditions! After the race there was a complimentary hot dog for all entrants – before a well deserved shower to get warmed up again! All the photos we found had copyright notices on them so here's two that we can use:
Rathmullan 5k
You know the deal, head away on holidays for a few days to Donegal, see a race is on – enter the race at the last minute… no – yeah me either! That is what one brave Dub decided to do in Rathmullan, another costal course again – this time a 5k route, with hills close to the start and at two miles – it wasn't just going to be an easy Friday night at the office! Let's see how Anne got on:
| Pos | Name | Time | Notes |
| --- | --- | --- | --- |
| 95 | Anne Gribbin | 00:22:39 | --- |
Great running Anne – in what the organisers described to be as "just horrible conditions"! Let's not forget taking some time off from your precious holidays too – that deserves a hat tip. I know this doesn't need to be said, but I hope that you enjoyed a little beverage after the race:
parkrun
Some early morning heavy rain cleared away just before kick off at 9:30am on Saturday morning – and that was a good job too! There was an Errigle of Dubs eager to get out and show their 5k abilities at the various parks countrywide! Okay, take a deep breath – shall we begin?
Name
Time
Notes

Rostrevor

Ronan O'FLAHERTY
00:25:24
Newbie PB!

Waterworks

Alastair KING
00:21:02
Newbie PB!

Victoria

James DICKEY
00:18:42
New PB! Newbie PB!
Brian DERBY
00:19:53
Michael KIRK-SMITH
00:23:03
Nessa AGNEW
00:23:13
Alison CRAWFORD
00:33:00
Brona SHAW
00:33:01

Portrush

Richard CONN
00:18:49
Second Male!

Ormeau

Louise JONES
00:23:09
Rachel BOLT
00:24:51
Karen CARLISLE
00:25:40

Antrim

Steven TODD
00:34:06
Newbie PB!

Durham (Durham)

Trevor MURPHY
00:27:39

Hampstead Heath (England)

Roisin BYRNE
00:25:46
Newbie PB!
Some really impressive performances from the club – and so early on in the morning too – give yourselves a pat on the back! Now, let's do what we all came here to do – tip some hats! At the Portrush event Richard was the second man home – and he didn't stop there either as he literally ran home afterwards too! We had a new course and best est 5k time set by James "Jesus" D (at Victoria) – big hand to that guy! Then we had some newbie PBs set this weekend by Ronan (at Rostrevor), Alastair (at Waterworks), Steven (at Antrim) and last, but not least, Roisin (at Hampstead Heath). A big hand this week to Matt Shields, he helped to bring parkrun to Northern Ireland, who ran his 250th parkrun at Waterworks!
Warmdown
There we go – another week closer to Christmas now! Thanks to everyone for their help with this week's edition, lots of people sending in results for me. As always, a polite request for a photograph if you're racing – it helps to pad out the report and gives you all something good to look at instead of my random mumblings. Jim L insisted that I tell this story this week, that I got the Harry Potter movies on bluray on a Prime Day Deal. To be honest, I found it all a bit unrealistic – I mean a ginger kid with TWO friends?!
Live long and prosper.
Disclaimer: Every effort was taken to ensure the results above are correct (As Rag'n'Bone Man sung "I'm only Human after all…" !!). If you'd like to make a complaint, then you'll automatically volunteer yourself for writing duties next week 🙂